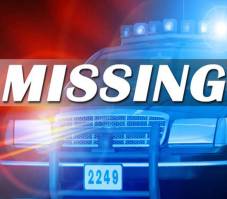 Missing Persons and Runaway Investigations in Atlanta
People go missing for many reasons. Some people run away on purpose because they simply do not want to be found and others are missing due to circumstances occurring that are completely out of their control such as kidnapping. Then there is the case of a runaway, which is usually a teenager who is dissatisfied with their home life or might be a victim of abuse within that home.
What to do in the case of a missing person or runaway?
Your first course of action should a loved one go missing is to call the police and file a missing persons report. If this is totally out of character for your loved one, you must tell the police this and any other details you can think of that will help them in locating them. The fact is that the police are extremely busy and they may not respond as quickly as you would appreciate. This is where we come in.
Why choose our Detectives?
Our professional team who conduct missing persons and runaway investigations in Atlanta will do everything in their power to find your loved one, but we cannot promise a positive result in circumstances like this. It would be irresponsible to promise a positive outcome and any companies who do this are not being truthful. What we do is conduct a thorough investigation and leave no stone unturned in the search for your loved one.
When your loved ones go missing or your teenage child runs away it can be a really stressful time.
Issues to consider with missing persons
The other issue with juvenile runaways is that they might get drawn into something dangerous or illegal. The Internet has also made it more difficult for the police to track people down as there is sometimes no record of who your teenager has talked to, unless you are able to access their social network pages or email accounts. The dangers out there can be scary for a parent and the longer your teenager is missing; the more difficult it will be to locate the missing person quickly.
Drugs and prostitution are very real dangers that are present in today's society and can be a real risk to runaways. Our detectives handling missing persons and runaway investigations in Atlanta will do all they can to locate the missing person.
What we can do regarding missing persons and runaway investigations in Atlanta
In the case of a missing person, there is also a lot we can do. If a loved one has been missing whatever their age and reason, out detectives will do everything in order to find them. We consider every case as different and treat each case individually. We have conducted many enquiries into missing people and runaways and each case requires total dedication.
If you should find yourself in this terrible situation, don't hesitate to contact private investigator in Atlanta, Investigative Solutions, LLC for missing persons and runaway investigations and locates. We have contacts in local law enforcement and the local community, so you can rest assured we will
Professional and proven, our customer service is second to none.
Call our Atlanta Office (404) 829-2720, our Peachtree City Office (678) 788-6022
or submit the form on this page for a FREE consultation!