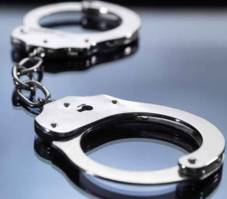 Criminal Investigations Atlanta
Investigative Solutions, LLC offers a wide range of criminal investigation services in Atlanta and the surrounding area. Criminal investigations carried out include:
Homicide
Burglary
Thefts
Robbery
Rape
Stalking
Extortion
We offer Investigation services to private individuals, law firms, insurance companies, and corporations.
Crimes of this magnitude require investigators with skill that has been developed over years of actual fieldwork and case management.
Why choose Investigative Solutions, LLC criminal investigators?
We consult with attorneys regarding pending cases or cases that are currently open and or in the Appeal Process. With years of Real Time Field Experience that gives us the ability to know what to look for, what evidence is critical and how to collect that information has mase us leaders in Criminal Investigative work. We offer these services to everyone, including attorneys who engage our services to look for evidence that may help their case. Our criminal investigators have many skills in this area and will do their best to find an outcome that is favorable. Have you been accused of a crime you did not commit and need a Private Detective Agency to conduct an investigation to prove your innocence. Are you the victim of a crime but cannot prove it due to lack of evidence? We can help you by investigating the crime to see if any evidence was missed. We will work with you and your attorney to collect evidence in order to give you results that can assist in your case.
What to expect
We will conduct interviews; canvas neighborhoods, use surveillance, court records and background checks to assist our investigation of witnesses or other persons of interest. Video evidence and photographic evidence is also used as well as computer and cell phone forensics. We also look into the criminal history of certain people or conduct a background checks.
Our experience
Our criminal investigations team in Atlanta and Peachtree City conducts the best investigative services in the area, with years of real field experience. Conducting criminal investigations such as:
Fraud
Assault
Sexual
Assault
Robbery
Rape
False
Allegations
Homicide
Suicide
Accidental
Deaths
We previously worked with a client charged with three homicides and thanks to our professional investigators this client was cleared of all charges. We have also cleared clients charged with rape, stalking, embezzlement and vehicular manslaughter. In a Suspicious Death Investigation that law enforcement ruled accidental, our experienced investigators helped uncover evidence that worked to confirm it as a homicide and identify the suspect. The case was then turned over to the State for prosecution and they opened a criminal investigation. While many investigators have some law enforcement experience, you will want someone who has had experience investigating crimes, which is what our company can provide.
Call (404) 829-2720 now
or submit the form on this page for a FREE consultation!
Our criminal investigation services
We are capable of providing surveillance to catch someone who might be committing a crime against you or your business. We are often called on to conduct criminal investigations in Atlanta because we offer discretion and a thorough and intensive search for the truth. We are very adept at figuring out when someone is not telling the whole truth or outright lying to us. Our objective is to find out the truth. For example, a client hired us to prove that an injured employee was in fact not injured. Our investigators caught the subject playing golf and doing construction work for another company. The subject immediately dropped his claim.
Another client of ours had equipment stolen, which was located in Florida and our expert team in our Florida office assisted to locate and recover the stolen equipment.
The services that we provide can have a huge impact to your legal situation, especially if you are innocent and wrongly accused.
If you are looking for a service regarding criminal investigations in Atlanta or if you have been arrested for a crime you didn't commit and you need an independent investigator to look into your case, then it is recommended you get in contact with Investigative Solutions, LLC in Atlanta today.
Our services are professional, discreet and have been proven to work. No Gimmicks!
Call (404) 829-2720 now
or submit the form on this page for a FREE consultation!