Atlanta DNA Investigations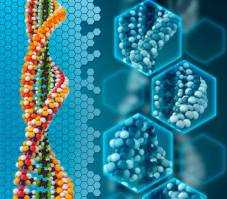 DNA Testing In Atlanta | DNA Testing Investigations Atlanta
Many people are unaware that investigative services also provide DNA services. If you require DNA investigation services, it could be for paternity issues or a criminal issue. Perhaps you need DNA evidence in the case of infidelity or cheating within a marriage or relationship. DNA evidence is used for many reasons; to solve mysteries or to gain evidence needed for a court hearing or an application you might have before the court.
Why choose us?
Investigative Solutions LLC is a full-service DNA center that specializes in paternity, relationship immigration, infidelity and forensic analysis. We are your resource for DNA related questions and expertise. Our DNA investigation services in Atlanta specialize in finding the answers to your questions. Our laboratory is certified in every state in the United States and we are also internationally accredited for our services via the AABB. We solve parental disputes and relationship issues via DNA testing. Our services can give you the peace of mind you are seeking.
Why use DNA testing investigation services in Atlanta?
DNA evidence cannot be argued with, it is usually irrefutable. You might be faced with a situation where you need absolute proof, like proving that you are not guilty of a crime you have been accused of. We can carry out the appropriate test required to prove your innocence.
You might have a wayward ex-partner who refuses pay child support and denies that they are in fact a parent to your child. We can organize for DNA testing to be done in order to assist you in court or to convince your wandering ex to support their children. In many cases of a parent seeking child support for their children, DNA evidence might be required to prove parentage.
We can also provide DNA services if a criminal act has been committed against you. You might need evidence that cannot be refuted in court so you can bring charges against an offender. We can help with something like this.
We use Drug Testing using a five panel drug test if you might suspect someone of using drugs who is in contact with your children or shares custody with your children. We can offer you closure and peace of mind in situations like these.
What to expect
DNA testing is fairly simple; it might require a swab of saliva from your cheek or perhaps a sample of hair from a hairbrush, a sample of clothing for sample collection. The chances you will need to undergo blood testing are highly unlikely. Our specialist DNA sample collectors can come to you to collect the sample and send it to our laboratory for further analysis. DNA collection can be provided in private in your home or office or one of our locations.
Our experience
Our specialty when it comes to DNA is carrying out paternity tests to either rule out parentage or confirm it for legal purposes before the court or it could simply be a private family matter.
If you require specific DNA investigation services in Atlanta please contact Investigative Solutions, LLC without delay. Our outstanding customer service sets above the rest.
Call (404) 829-2720 Now!
or submit the form on this page for a FREE consultation