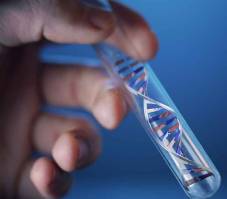 DNA Testing Services
DNA Testing
Our DNA Testing program was built with the guiding principle that each individual sample has a story with considerable implications. With systems built for efficiency and an eye for detail, each case and each sample undergoes comprehensive peer scrutiny prior to and subsequent to analysis to ensure accurate and defensible results. Our forensic DNA services include STR analysis, (including the 13 core CODIS loci used by the FBI), Y-STR profiling, DNA casework and forensic paternity testing.
Adoption DNA Testing
DNA tests are regularly used for Domestic and International Adoption as well as Reunification. Adoptive families and their representatives benefit from our DNA testing services for clarification of many situations and for peace of mind through proper relinquishment.
Immigration DNA Testing
The United States Citizenship and Immigration Services (USCIS) and U.S. embassies often request that immigration petitioners undergo DNA testing to provide evidence of their claimed relationship with potential immigration beneficiaries. They also require that these tests be performed by an accredited laboratory. Our laboratory has achieved accreditation from AABB, Forensic Quality Services International (FSQ-I) and the New York State Department of Health.
Infidelity DNA Testing
Our DNA Infidelity Test is a two-step test that can detect the presence of DNA (semen or vaginal fluids) on a forensic sample (such as an undergarment) and then (if desired) compare this DNA to the DNA on a comparison sample. All the paperwork for this test is online – simply print out and complete the necessary paperwork and send them along with your samples to us. No material is ever mailed to you.
Paternity DNA Testing
A DNA paternity test compares a child's DNA pattern with that of the alleged father to check for evidence of this inheritance – the most definitive proof of a biological relationship. While individuals can collect their own DNA with our at home tests for peace of mind, our legal paternity test uses the Chain of Custody to ensure that you receive accurate and legally defensible results.
Genealogy DNA Testing
Your DNA contains valuable information to help you discover your genetic heritage and family relationships. A DNA test can tell you what part of the world your ancestors came from and help you identify living relatives with whom you share a common ancestor. It's a simple and painless process to gather your DNA sample and within a week have results that you can compare with an ever-expanding DNA ancestry database.
Surrogacy DNA Testing
When surrogacy or Assisted Reproductive Technology (ART) is used for birth, it is always a good idea to take a DNA parentage test to verify the biological relationship between the child and the supposed biological parents. Pre-emptive legal procedures based on the DNA testing results can help to complete either a traditional or gestational surrogacy process. A DNA test can avoid any future disputes over custody, parental rights and other originally unforeseen legal issues following the child's birth.
Estate Planning DNA Testing
DNA testing is necessary when a person claims to be a child or relative of a decedent, and makes a claim to the estate. DNA testing is the most accurate way of proving the claimed relationship. Estate lawyers, executors and provincial public trustee offices rely on our accurate DNA evidence to resolve questions about potential biological relationships.
Child Safety Identification DNA Testing
Today, being proactive is the best life decision you can make. Preparation is priceless and knowing your child's DNA is a timely and important issue. The procedure is painless, simple and quick. Once it is completed, you will have a permanent record of your child's unique characteristics that will not change with time. Call or click today for a simple test you can do yourself in the convenience of your own home.