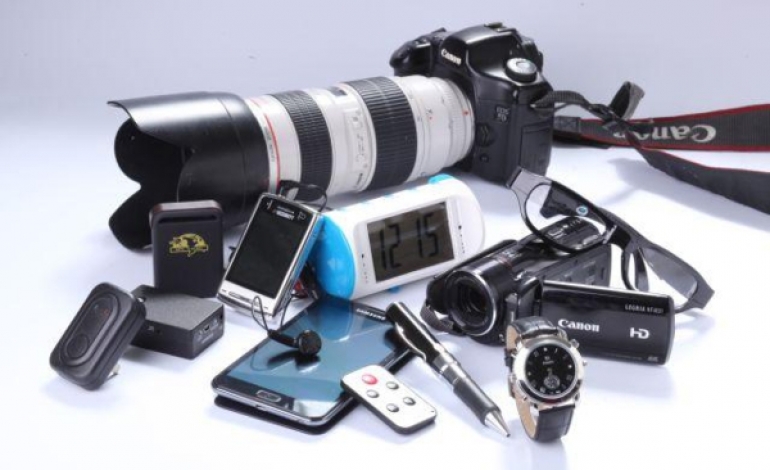 Unsurprisingly, the portrayal of private investigators in the media is grossly inaccurate. There is far more to modern investigative work than simply owning a pair of binoculars and nice suit. The tools of our trade are on the frontier of technological advancement, which makes our private detectives in Atlanta more based on science and fact than hunch and gut feeling.
What follows is a brief overview of the tools our Atlanta private detectives use and how they may be utilized, depending on the case.
DNA Testing – DNA evidence is virtually irrefutable. While many are familiar with how DNA is used in Atlanta criminal investigations, few realize how often DNA can be used in other investigations. DNA evidence is often used by our Peachtree City Private Investigators to prove infidelity, discover if a person involved in a custody case is using drugs, or establish the innocence of someone charged with a serious crime.
Computer and Cell Phone Forensics – It's amazing what people try to hide on their computers and phones. Just because a file is deleted, doesn't mean it can't be found by one of our computer/cell phone forensic experts. In cases involving a child runaway, our private investigators will immediately conduct a computer search to find out if they made plans with anyone specific, which is often the case. From cheating spouses to criminal investigations, evidence is often literally at the fingertips of our private investigators.
Surveillance – Our private investigators use surveillance in cases involving infidelity, employee dishonesty, and other situations where betrayal may be suspected. There are a number of different tools our investigators use for surveillance, each one perfectly suited to a particular task and circumstances.
Good Old Fashioned Legwork – Our Atlanta private detectives understand that there is often no substitute for due diligence. Many cases require hard evidence, like a photograph that offers physical proof of a person being at a certain place. Legwork is invaluable during criminal investigations, where police may only seek eyewitness testimony that bolsters their own case. Legwork often requires that our private investigators interview eyewitnesses and review evidence already obtained by the prosecution.
In such cases, our goal is to find real answers that solve the crime, not just ones that fit the crime.
While the use of these tools is often essential, our investigators also understand that how these tools are used is just as important. The handling of evidence is crucial to maintaining its value, so our private investigators follow all chain-of-custody laws to the letter. Building trust with our clients is the key to our ongoing success, and this is accomplished by the diligence and professionalism of our Peachtree City Private Investigators