Atlanta Surveillance & Investigations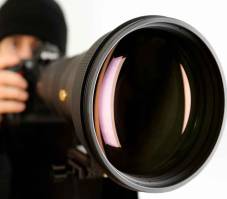 Surveillance | Surveillance Companies | Surveillance Services Atlanta
There exist an almost infinite number of reasons why you might need surveillance from a qualified private investigator at some point in your life.
With cheating spouses on the rise, employee theft increasing, and crime rates a concern for everyone across the country, surveillance is simply one of the smartest ways you can stay safe.
Surveillance gives you the facts and proof you need about those people you trust with your home, your children, your money, and your life.
If you suspect that a spouse is cheating, that a nanny or babysitter is abusive, that an employee is dishonest, if you suspect someone is betraying you, it is difficult to concentrate on everyday tasks. Why waste your time, energy, and stay up nights worrying? A single call to Investigative Solutions, LLC can put you on the path to learning the truth.
Investigative Solutions, LLC by utilizing the latest techniques and equipment has made it less costly, more efficient and with a higher level of documented quality.
Investigative Solutions, LLC uses the latest techniques, equipment and methods to provide you, our client, with data that is available for your desired intent.
If you don't see the service you require, contact our office. We can usually provide an alternative service that will produce the results you need, or in some cases, we may refer you to one of our nationwide associates who provides the service you need.