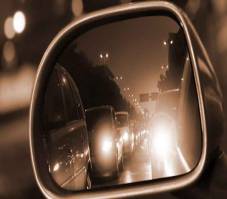 Counter Surveillance | Home Surveillance | Office Surveillance Atlanta
Do you suspect you are being monitored or spied on? Do you feel as though you are being watched all the time? Have you actually found a bug, tracking devices or some kind of surveillance in your home or office? You might be wondering why this is happening and most of all you will want to know who is doing this. At Investigative Solutions, LLC in Atlanta we can work with you to carry out counter surveillance of your home or office or "de-bugging" to find answers to all of these questions.
Do you always feel like somebody's watching you?
This recent feeling of being watched or evidence of spying might not be about your job, it might be personal. Whatever it is, we will help figure it out. It is not a nice feeling to sense that someone is watching your every move and getting to the bottom of it is really important because you could be in grave danger. You might think you have no enemies and you probably don't, but whoever is spying on you has their reasons and you need to find out what they are and shut it down.
How we can help
Investigative Solutions, LLC can use complete discretion regarding home or office counter surveillance and de-bugging in Atlanta. We will examine your home or office and get rid of any devices within your phone, your mobile phones, your residence or office and even your car if needed. We use the best technology to detect these types of surveillance, such as cameras, wiretaps and tracking devices. We will conduct a thorough investigation and you can rest assured that if we find nothing, then there is nothing to find.
Counter home or office surveillance and de-bugging in Atlanta- what to expect:
Our service can thoroughly inspect your car for microphone, tracking device and or hidden cameras within your GPS system. Quite often Real Time GPS Vehicle or Passive GPS Vehicle trackers might be hidden within your vehicle because the person or people spying on you want to know where you go and who you see. It's a creepy feeling, however this does happen to many people and we can assist in finding out why this is happening and who is doing this.
Peace of mind
One thing you can be sure of is peace of mind once we have identified any surveillance equipment being used to invade your privacy. Your privacy will no longer be compromised in any way after we have effectively removed all office surveillance and completed. Counter Surveillance. If you would like more to be done and you need to know who is spying and why it is happening then we can also provide this service. You can be certain that if there is something there to find in terms of being spied on, then we will find it.
To have your property swept for devices, cameras and the like, get in touch with Investigative Solutions, LLC and one of our specialists will set up a meeting with you. We offer exceptional solutions regarding counter home or office surveillance and de-bugging in Atlanta. Our services are discreet, professional and proven.