Atlanta Debugging & Wiretap Detection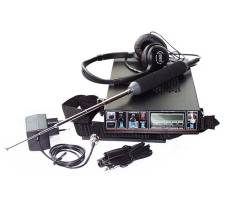 Debugging & Wiretap Detection
Investigative Solutions, LLC will discreetly inspect your residence or business and sweep or scan the area and eliminate telephone line bugs, covert hidden cameras and wiretaps using hi-tech wire tap detection sweeps, bug detection equipment, computer data line taps and telecommunications security line sweeps, and other bug sweeping products available.
Investigative Solutions, LLC may inspect your vehicle for hidden microphones, hidden cameras, or even hidden Real Time GPS Vehicle Trackers or Passive GPS Vehicle Trackers also known in spy shops as Data Loggers or GPS Passive Tracking Trackers.
Our unparalleled counter surveillance services, combined with our many years of experience and private investigation resources can effectively identify and locate those hidden bugging devices or hidden cameras or hidden microphones in your home or business office.
When so much is at risk, why not get the peace of mind you deserve?
Call our Atlanta Office (404) 829-2720, our Peachtree City Office (678) 788-6022
or submit the form on this page for a FREE consultation!